By Antonela Pounder @AnimatedAnt (Community Manager – 505 Games)
Hi everyone and welcome to a slightly different community blog! Now, you guys know how these things work… Whenever we launch an update, have some exciting news to share or simply want to give you a rundown on things to come, we'll publish a post and leave it at that. However, that's about to change! Going forward, we want to start using our blogs as a way to not only talk about what we're up to, but highlight the truly AWESOME things you guys have been up to, answer your questions, bring you closer to our team through Q&A's and more! Our community means a lot to us, so we want to involve you guys as much as we can in what we do.
Community Top Tips and Tricks
Let's kick things off with some feedback from you guys! Last week, we asked our community to give us their top tips and tricks for Portal Knights and you didn't disappoint! It's quite easy for us to put together a list, but sometimes, our community see things from a different perspective, which is why we asked you to give us your thoughts! Here's a rundown of our 5 favorite top tips to come from our players…
"You can set the «Mining Cap» as a vanity helmet, allowing you to keep your combat stats but take advantage of the light source it provides." – Super Fungi
"The quickest way to teleport when you are falling is to keep an arcane mirror in your hotbar and use that as you fall. It is significantly faster than moving the mouse to select where you should teleport to via the map." – AJ1AJ
"Place blocks in rows or columns starting from a point as far as possible from you. This is a building tip than can dramatically increase the speed at which you place blocks. By lining up your aim, you can rapidly place blocks without accidents. It takes practice and planning a frame but its well worth it! Try it!" – Z E R O
"Completing a portal doesn't mean your adventure on the current world has to stop. As long as you have the portal completed, you can still use the map to warp to the connecting world." – lightrayne82
«Complete the quests given by NPCs when you can. It's a nice way to get some experience and, occasionally, some extra items.» – lightrayne82
Community FAQ's
As you can imagine, we've received a lot of questions across our social channels since we left Early Access and launched onto console. Here's a quick rundown of some of our most frequently asked questions, with answers, of course…
* How do I access my bonus DLC items?
Head into game and open the 'DLC Shop' option in your menu. Here you'll see gifts related to your bonus items. Simply select them, place in-game and open! Simple as that!
* What can we expect in the next Portal Knights update?
Well… That's a secret, for now! Stay tuned to our community channels, we'll be unveiling more info over the coming weeks!
* When will you reply to my message?
We do try and reply to as many of you as we can but unfortunately, we simply cannot reply to every single one of you. Please know however, that we do read your messages and we do listen. If we don't reply to a message or a tweet, please don't ever think we're ignoring you! As we've stated before, we might just be busy on another channel, planning something awesome behind the scenes or simply grabbing a bite to eat or catching up with some ZZZ's. (Community Managers need sleep occasionally too!) 😉
* I need help / found a bug! Where can I get support?
If you come across any issues whatsoever and wish to submit a bug directly to our Support team, please use our bug submission form below. This method will ensure that your bug is seen by the team… https://fs30.formsite.com/505games/form16/index.html Should you wish to speak to someone directly regarding any issues you're having, please reach out to our dedicated Customer Support team. Unfortunately, we are unable to offer support to everyone on our community channels, but our Customer Support team can investigate any issues you may be experiencing… https://support.505games.com/support/signup
* I can't play multiplayer online with a friend! What can I do?
Don't panic! The team are aware of this issue and are working hard on a solution. The same applies to those experiencing a save issue. We'll keep you up to date with the latest as and when we have more info to share.
Top Community Builds
You guys just keep on delivering when it comes to building! We're super impressed and going forward, we want to highlight some of the incredible things you've constructed here in our blog. This week, we want to show you these truly awesome builds, by players yumiko, 闪光昊昊Bingo and MalDrakon…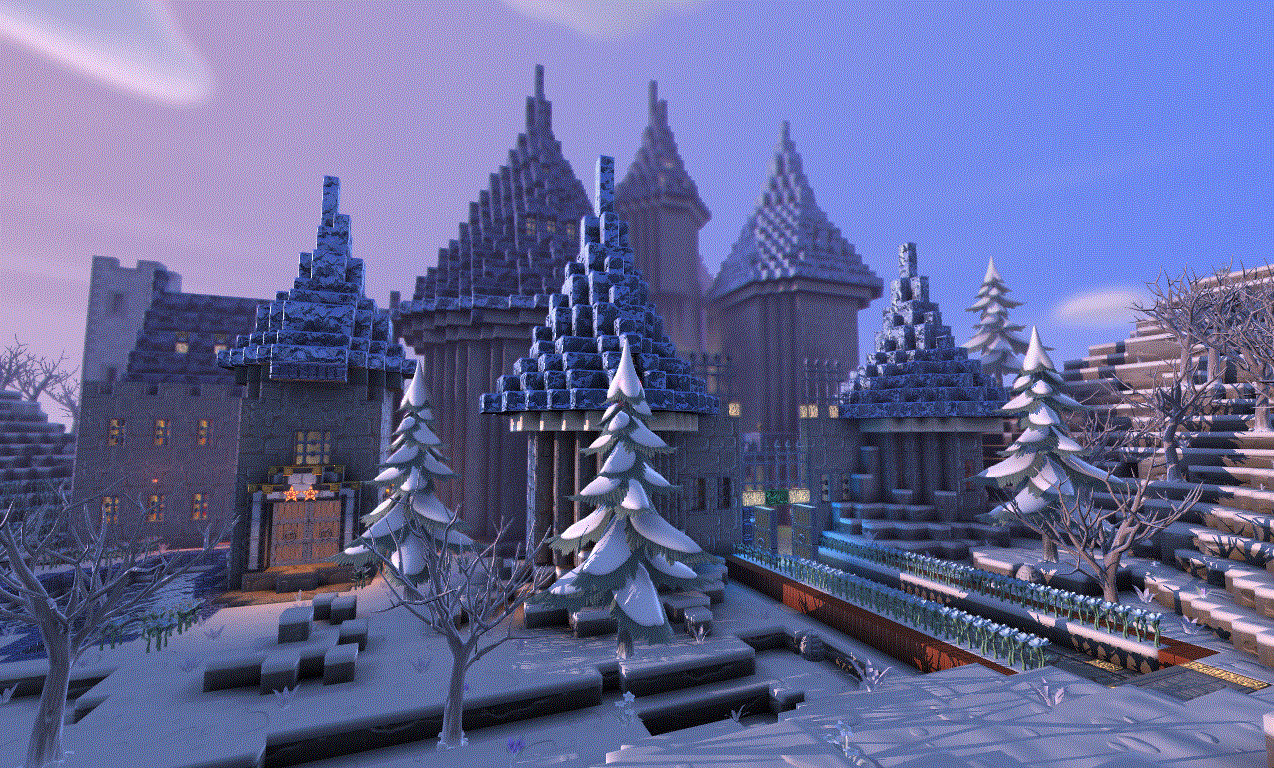 Top Community Videos
Going forward, we want to acknowledge content creators for Portal Knights. You guys put so much effort into your videos and we want to highlight our favorites as often as we can. This week we want to draw your attention to YouTuber iBallisticSquid who recently uploaded this brilliant video on Portal Knights. Sit back and enjoy…
Thank You
Once again, we'd like to thank you all for your continued show of love and support. The future is looking bright and we hope you guys stick with us for the journey ahead. We've said it before, but we just want to carry this momentum forward and keep on developing Portal Knights into something even more special. So please, keep on supporting us! You've no idea how much it means to the team.
Got any awesome suggestions for our future community blogs? Let us know over on our social channels!
On that note, have an awesome weekend and we'll speak to you guys soon!